Loretta's Bio
photo by: Natalie Cartz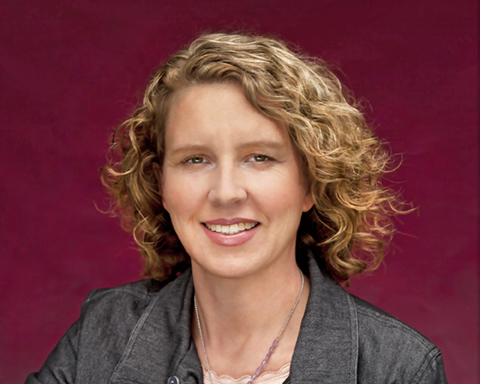 Loretta came to mind-body healing practices in 1999, after leaving a difficult long-term relationship and becoming burnt out from her social services and social change work. She found herself anxious, grief-ridden, and disconnected from her body, mind and spirit. Over the years, she has committed herself to a journey toward wholeness, presence, and compassion. The realizations that she later found in meditation and yoga deepened her ability to understand the ways in which oppression and undigested experiences rest in the mind-body continuum. To learn more about these parts of herself and to experience life more fully, she practices a range of modalities including mindfulness, lovingkindness, breath work, physical poses, devotional mantra, group support, and self-inquiry.

Loretta began her transformational journey in the Kwan Um School of Zen, a Korean Zen Buddhist meditation tradition, followed by studies of other Buddhist meditation practices, including Vipassana. She completed her 200-hour yoga teacher training with Lauren Toolin at Heartspace Yoga and Healing Arts in Albany, New York and her 500-hour yoga training at Kripalu School of Yoga in Stockbridge, Massachusetts. She continues her study with teachers from both Buddhist and yogic traditions.

Loretta's sensibility about transformative social change was formed during her time working in a women's collective at a community-based domestic violence program in Lawrence, Kansas. She continues to be inspired by the insights of collective and consensus building that come from feminist and other social movements, as well as conscious communication practices. She works with public and non-profit organizations to promote healing justice and offers workshops which support social workers and activists to embody mindful practice and self-care through trauma-informed and anti-oppression lenses.

Loretta received her B.A. in philosophy and sociology from Baker University, an M.A. in philosophy from the University of Kansas and a Ph.D. in social work from the University of Kansas. Formerly on the faculty at Tulane University School of Social Work in New Orleans, Loretta is Professor in the School of Social Welfare at the State University of New York at Albany. She was Director of UAlbany's Community and Public Service Program from 2008-2012. The National Science Foundation has funded her research on human capabilities, community participation, and disaster recovery. Loretta's social change and healing justice work has taken her across the globe including to Haiti, Mongolia, and Indonesia.

Loretta teaches MSW and PhD courses at UAlbany including Community Building; Macro Practice; Policy Proseminar; Policy and Practice of International Development; and Mindfulness, Yoga, and Social Work. In her book, Progressive Community Organizing: Reflective Practice in a Globalizing World, she introduces an innovative transformative organizing framework, which affirms critical and compassionate inquiry into self and society. Her book (co-edited with Gwendolyn Adam) Holistic Engagement: Transformative Social Work Education fin the 21st Century offers educators a framework and methods for using the whole self to teach to the whole self. Her latest books are Production of Disaster and Recovery in Haiti: Disaster Industrial Complex (with Juliana Svistova) and Healing Justice: Holistic Self-Care for Change Makers. She has published over 50 articles and book chapters.

Loretta lives in upstate New York with her husband, Ted Mehl. They like to cook wholesome food, wander in the woods, and watch the Kansas Jayhawks play basketball.