Healing the world requires that we also heal ourselves.
When we are unaware of being disembodied, anxious, judgmental or burned out, we perpetuate disconnected, fearful lives, cultures and organizations. My work is to help people to become more intimate with their inner and outer worlds, bring radical compassion to their own truths, and to awaken to the basic joy that is always available. I believe that true justice can only emerge when we are whole.

With 20 years of experience in social change work (direct practice, research, writing and education), addressing poverty, violence against women and environmental disasters, my avocation is to be of support to practitioners who work in non-profit, public and social movement organizations. Globalized economic oppression, social welfare retrenchment, and emotional stress are just a few of the issues facing our communities and the practitioners and activists who work there. Yoga and meditation, as well as individual and collective inquiry practices, can help people to understand the sources and impacts of these problems, as well as to enhance their capacities to be present for themselves and others.

There is a growing body of evidence that affirms that yoga and meditation can play pivotal roles in stress reduction and pro-social behavior. In addition, years of studies of social movements have shown the importance of collective consciousness-raising to social change. My work brings these fields together in cutting edge ways with the goal of sustaining self-aware social change agents. By strengthening awareness and developing skillful means toward individual and collective well-being, empowered and connected communities and organizations become possible.

Healing and transformation are aptly suited to transpire within community. To be in relationship with each other requires that we see and hear each other. When we can understand our own and each other's unique perspectives, we can have experiences of the interconnectedness that Martin Luther King, Jr. described as an "inescapable network of mutuality."

My workshops and trainings offer participants opportunities to come home to their deepest, intuitive selves, in ways that are inviting, engaging and, often, fun. While I share with participants about the challenges and solutions that I have experienced in my own life and social change work, my workshops place students at the center of the journey. I strive to create safe environments, offering exercises and wisdom from ancient spiritual traditions, modern personal growth modalities and global social movements. My deepest passion is to create collective spaces that facilitate transformation, helping people to embody the linkages between personal and social change. I invite you to learn more about what I have to offer. And, feel free to contact me with any questions or comments you may have.

May you have peace in your heart and community.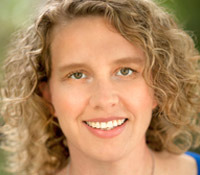 "It was the true meaning of a human experience."

"This experience instilled a sense of balance in me. I felt a sense of freedom while engaging in activities. I can't say enough good things about it."